Bewertungen
Bewertet am: 28.05.2023 Length of stay: 4 Monaten
The stay in the Isabel house felt like home. It is very comfortable, and with everything you need. Especially want to highlight very positive energy of the place, and its own incredible vibe. The location of the apartment is awesome, you have the ocean just right next to, and it is very close to Ponta Delgada, just 10 mins by car. Btw the house has its own big parking place in the yard. Isabel and Fernando are amazing hosts and just wonderful people, very caring and attentive. We were very sad to leave the place, we felt so happy to stay there. Highly recommend to live your unique island experience in this house!

KIRILL A.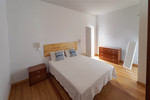 Bewertet am: 11.12.2022 Length of stay: 2 Monaten
Isabel was simply perfect! And the house as well! I had a really nice stay and highly recommend it! :)
Neighborhood
Really quiet and safe.
Recommended places nearby
3/4 for a burger Luiza C.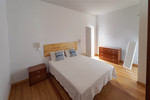 Bewertet am: 03.05.2022 Length of stay: 29 Tagen
We had a fantastic stay in Isabel's place. Well appointed, great location for walking into Ponta Delgada or driving to explore all parts of the island. When we arrived, we were met by Isabel and greeted with many local favorites. Having a private outdoor space and an appointed parking space was a bonus. Without question we would recommend renting from Isabel again.
Neighborhood
The flat is a short walk from the center of Ponta Delgada. We walked to the farmers market, restaurants, shops, museums, botanical gardens and the harbor/marina.
Recommended places nearby
We had several meals at Bar da Caloura. Great location on the water serving the best fresh catch of the day. I would also recommend Lapsa Garden for a unique farm-to-table experience overlooking the ocean.

David S.