Bewertungen
Gesamtbewertung des Besitzers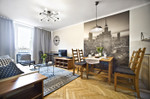 No communication, lack of facilities in the flat, in the arrival the flat was dirty.

Aisha Lorena P.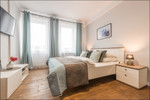 Bewertet am: 14.01.2022 Length of stay: 2 Monaten
Very good place Andrea S.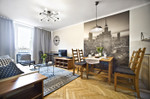 We had a perfect stay

Andrea A.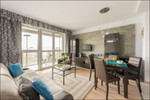 Bewertet am: 12.02.2018 Length of stay: 1 Monat
Mieszkanie jest bardzo dobrze wyposażone, okolica bardzo dobra; blisko centrum, transportu publicznego. Niestety z kontaktu z agencja zarządzająca mieszkaniem byłam bardzo niezadowolona, przede wszystkim po Tym jak wprowadziliśmy się do mieszkania. W momencie przekazywania kluczy osoba która się z nami spotkała nie miała karty do garażu i poprosiła o kontakt jak tylko taka kartę będziemy potrzebować. Zadzwoniłam z ta prośba tydzień przed planowana data wynajęcia auta i jakieś 5 razy potem. Za każdym razem osoba odpowiadała ze oddzwoni. No cóż, do tej pory nie oddzwonili...

Joanna Ewa P.
Referenzen
Es stehen noch keine Referenzen zur Verfügung