Bewertungen
Gesamtbewertung des Besitzers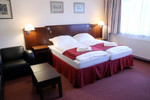 Very nice place, and it's a great location. Highly recommended.

Brad H.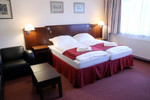 Martin and Klara were wonderful hosts and delightful people. I could not recommend them and their lovely little apartment more highly.

Lana S.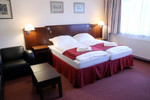 Lovely apartment with a great view overlooking the landscaped garden. Short walk to tram, metro, bus and shopping center at Borislavka. Martin and Klara were very hospitable and helpful whenever we needed assistance. I highly recommend this accommodation. Mary D.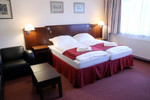 Martin, his wife and son were excellent for the duration of our stay of 4 and a half months. They helped resolve any problems we had immediately, they were always smiling and friendly and around if they were needed, they made us feel very at home. The apartment is beautiful, the kitchen is fully kitted with everything you can think of, the sauna is lovely, the garden is beautiful, the beds were very comfortable during our stay. The neighbourhood of Dejvice is gorgeous, one of the high end parts of Prague. Great stay highly recommended!

Shannon C.
Referenzen
Es stehen noch keine Referenzen zur Verfügung