Bewertungen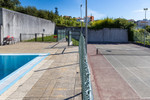 Przestronne, bardzo przyjemne mieszkanie. Mieszkałam tam przez prawie 6 miesięcy i do niewielu rzeczy mogę się przyczepić:
Plusy:
- mieszkanie jest przestronne i wygodne;
- wygodne łóżka, wystarczająco duże łazienki;
- można zamówić cotygodniowe sprzątanie, co dla mnie było bardzo ważne, bo mieszkałam sama z małym dzieckiem;
- co tydzień wymieniana pościel i ręczniki;
- na dole była piekarnia z pysznymi bułeczkami i bar ze smaczym jedzeniem;
- opiekunka mieszkania i panie sprzątające były bardzo miłe;
- autobus do centrum pod samym blokiem.

Minusy:
- niewiele porządnych sprzętów kuchennych (musiałam kupić nową patelnię i noże, bo te zastane nie nadawały się do użytku);
- przez 6 miesięcy zamówionego sprzątania nigdy nie zostały umyte kratki wentylacyjne, które zarastały pleśnią (panuje tam duża wilgoć);
- w mieszkaniu poniżej właściciel trzyma na tarasie dwa duże psy. Spędzają one na tym tarasie cały czas (nigdy nie wychodzą na spacer), często wyją i biegają w kółko. Nie jest to przyjemny widok dla osób, które lubią zwierzęta.
Neighborhood
Dzielnica jest spokojna, dość cicha, choć ze sporym ruchem samochodów. Niestety, najbliższy supermarket znajduje się ok. 15 minut na piechotę od mieszkania (pod górę). Najlepiej mieć własny samochód (zwłaszcza, gdy się jest z dziećmi). Mało miejsc na spacery (trzeba pojechać na plażę, ok. 2,5 km w linii prostej). Psy załatwiają się wszędzie, dlatego na chodnikach i trawnikach jest bardzo dużo kup. Ale jak już się pojedzie na plażę - jest pięknie!
Recommended places nearby
Bardzo polecam bar i piekarnię na dole. Byłam również u pani fryzjerki na dole i dwa razy ostrzygła mnie bardzo dobrze, za bardzo niską cenę. Zarówno w pobliskiej aptece jak i w klinice weterynaryjnej pracują sympatyczni, pomocni ludzie.

Katarzyna S.

Bewertet am: 01.04.2023 Length of stay: 1 Monat
Sonia was very kind, and helpful. Thank you for your hospitality!

Andrey U.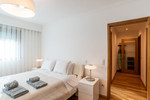 Bewertet am: 17.03.2023 Length of stay: 1 Monat
This is a lovely and well appointed home located on a quiet street only one block from the main thoroughfare in Gaia... In our opinion, the perfect location. The apartment was spacious and well decorated with plenty of storage.

The management team (Sonia, Sonia and Betina) were simply delightful. They were incredibly responsive and did their very best to make every aspect of our stay comfortable. Our 6 week stay was not without small complications but they were handled with the utmost sense of urgency and professionalism. We would not hesitate to book this property, or any of the other Porto Gaia R&R Properties.

I look forward to returning!
Neighborhood
Quiet, conveniently located, clean, easy access to public transportation, within walking distance to major tourist activities.

Cheryl R.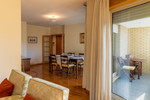 Bewertet am: 11.02.2023 Length of stay: 3 Monaten
Sonia couldn't have been more helpful. The entire team that took care of us during our 3 month stay was wonderful. The apartment is lovely and very conveniently located and the staff are all kind, efficient and helpful. I heartily recommend and am telling people about them whenever I can.
Neighborhood
Very well located, near the metro and across the street from a Lidle grocery store. The view is lovely from the balcony and there are plenty of local restaurants nearby

Debra D.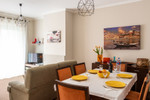 Everything was excellent, thanks!

Yevhenii I.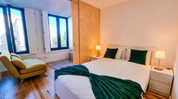 Bewertet am: 16.12.2022 Length of stay: 1 Monat
Like this apartment very much. It's bright and quiet here! There is everything you need for a comfortable stay. It is close to the metro and the center of Porto. Sonya is always in touch and friendly. I highly recommend.
Neighborhood
There are not many people here, but close to the center of Porto
Recommended places nearby
Waterfront in Gaia

Elena D.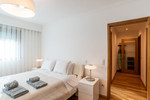 Bewertet am: 01.12.2022 Length of stay: 1 Monat
The apartment is well furnished. The manager was very responsive to our needs. The location is close enough to Avenida da República to be convenient, but far enough away to avoid many of the high tourist prices.
Neighborhood
It is close to General Torres and Câmera de Gaia Metro stops. It is near enough to Avenida da República to be convenient, but far enough away that you do not pay tourist prices. The neighborhood is being reconstructed. It is safe, and the people we encountered are friendly. Bring comfortable shoes. The neighborhood is hilly.
Recommended places nearby
Adega da Paz, Mercadito, and Mille Pinsa Romana, three restaurants. Expect, though, to have to communicate in Portuguese. Casa Pinto is good for lunch.

William H.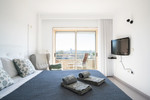 Bewertet am: 27.05.2022 Length of stay: 1 Jahr
Best hosts ever! Always super responsive and helpful … could not have been happier!
Neighborhood
Walking distance to the center of Porto and just outside the tourist crowds.

Kyle Robert S.

Bewertet am: 23.05.2022 Length of stay: 1 Monat
We found our home away from home, thank you so much for the experience!
Communication was the best you could imagine and the apartment was lovely with attention to all the details. Will definitely recommend it to all my friends.

Kateryna F.

Bewertet am: 21.04.2022 Length of stay: 1 Monat
Correu tudo conforme o previsto. Casa muito limpa e bem mobilada.
Neighborhood
Residencial, de periferia.
Recommended places nearby
Não.

João C.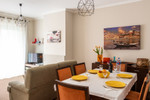 The Madalena apartment was wonderful to stay in. It was very clean, had all the furnishings and dishes we needed as well as being a 5 minute walk to the beach. I highly recommend the apartment and Sónia!
Neighborhood
Nice, residential neighbourhood, lots of walking paths
Recommended places nearby
You can walk for miles on the wooden boardwalks along the beach.

Denise S.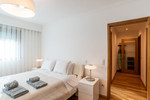 Bewertet am: 03.12.2021 Length of stay: 1 Monat
The entire staff at MP properties is very professional and courteous. Our stay was excellent and we felt as if it was our home. Sonia went above and beyond to make sure me and my family were comfortable during our entire month stay, would HIGHLY recommend to anyone looking for a nice, relaxing stay in Porto.
Neighborhood
Very safe and convenient

Brandi J.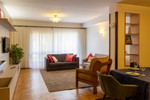 Bewertet am: 23.10.2021 Length of stay: 3 Monaten
Sónia was fantastic. Check-in and check-out were very professional. We wouldn't hesitate to work with her again.

Ray Lee Little Morgan a.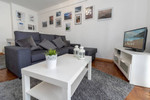 O Veleiro by MP - Apartment in Nazaré beach Deactivated
Bewertet am: 21.10.2021 Length of stay: 1 Monat
The flat is well located, there's free parking close, two good bakeries, and the beach. Diane, the lady responsible, was ever so helpful, nice and open to our needs. Thank you for a very nice stay.
Neighborhood
Noisy, loud, lively in the high season. Later, calmer.
Recommended places nearby
The town market

Juliane L.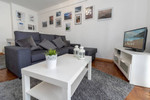 O Veleiro by MP - Apartment in Nazaré beach Deactivated
Bewertet am: 13.06.2021 Length of stay: 1 Monat
The apartment is well located and equiped. There are a lot of local shops nearby (e.g. grocery, bakery, minimarket) . The east/west orientation grants always a direct source of sunlight throughout the day. The café below (with outdoor terrace) can cause some noise, specially in the early morning, but it is tolerable overall.

Neighborhood
Very close to the beachfront, the neighbourhood contains a lot of services and it is very close to Nazaré's main market as well.
Recommended places nearby
Bakery nearby for fresh bread (Queque de Cenoura) and Taberna d'Adélia for a fancy dinner

Francisco F.